Wedding Photographer Reviews
Mary & Brent
Secrets Maroma Beach Riviera Cancun.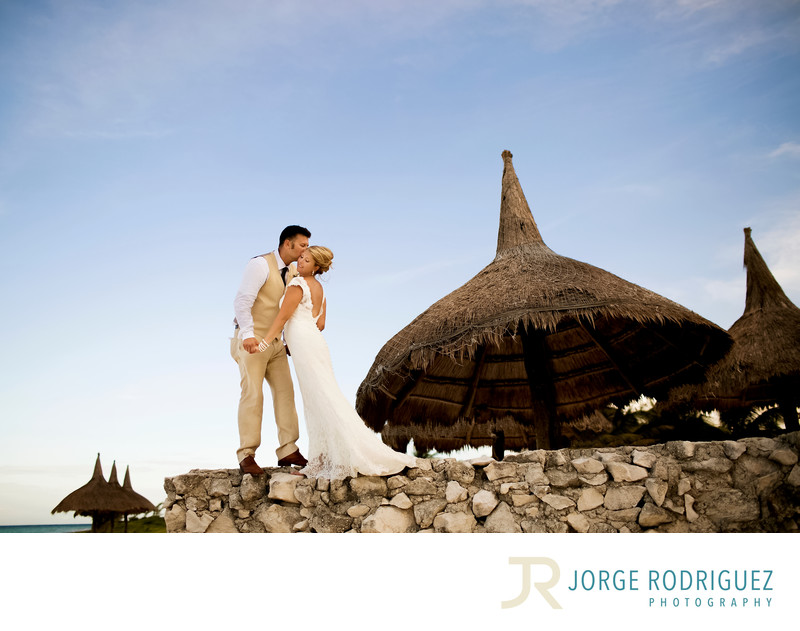 Choosing this company to do my wedding photos was one of the best choices I made during my wedding process. Jorge was professional, easy to talk to, flexible, and always punctual on every detail. On July 18, 2016, I got married at Secrets Resort in Maroma Beach Mexico. The photographer at the resort would not respond to my emails, offer an agenda, or a timeline of events. I canceled the resort's photographer and found Jorge. He was very professional and wanted to know exactly what I wanted, what my ideas & details included on my big day were, and he preplanned my big day with a timeline. He was punctual when he came to the resort, respectful, and got right to work! He and his amazingly sweet photographer assistant got right to work taking photos of things as I continued to get ready because I was running late. He was flexible and showed me how to stand, move, smile, and pose as I had no clue! They did an amazing job of working with my family getting each smile, tear, and small moment that I wasn't even aware of. He thought of fun creating new ideas during our photo shoot and was a blast to work with! I felt comfortable and pretty. I got my photos back in less than 2 weeks and I have never seen such BEAUTIFUL photography. My mind is blown. My photos are SO perfect! They are by far the prettiest pictures I have ever seen. I wish that I could afford to fly him to the United States so he could do my welcome back party! He was by far the best photographer I have ever worked with and I have been to a lot of weddings. The quality and turn around time are the best I have ever seen. If you are in need of a photographer you have to go with Jorge. Best experience ever and I couldn't be happier with the experience and quality of his work! This was a blessing to have gotten to work with him!
Crystal & Dennis
Vidanta Mayan Palace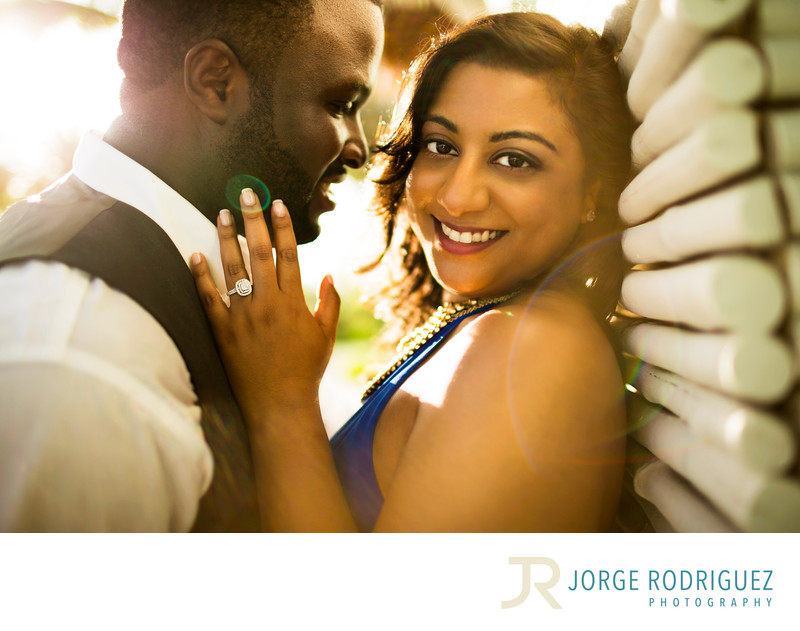 Words can not express how amazing Jorge is! I am so lucky to have found him for our engagement photoshoot in Mexico. He is a true professional and loves what he does. Our photos are amazing. Jorge is kind, caring, funny and a genuinely nice human being. He goes out of his way to make sure you get the perfect picture every single time. I recommend him highly and will definitely use his services again. You will not regret using Jorge as a photographer. Love him :)
Nisreen & Abbas
Isla Mujeres, Mexico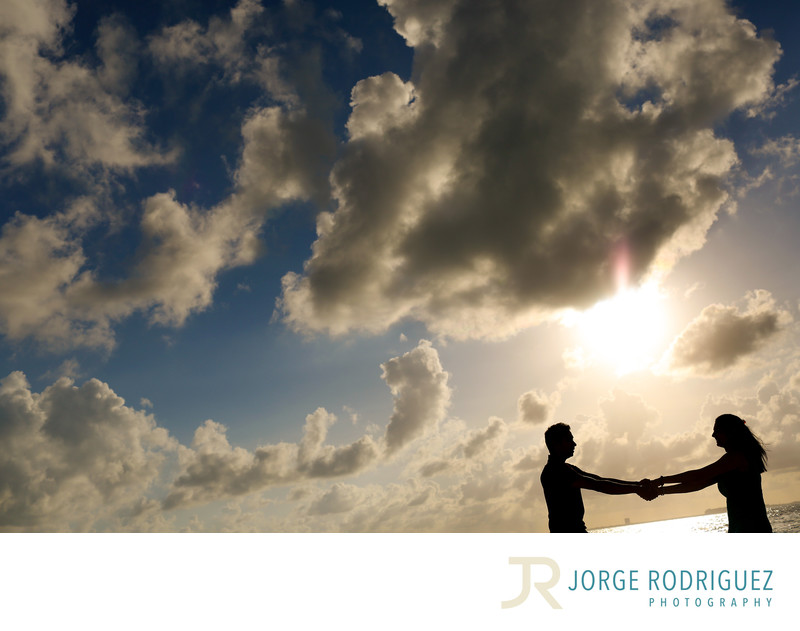 Working with Jorge was an absolute pleasure. There are not enough good things I can say about the experience. He truly loves what he does and goes above and beyond to give you the best and most enjoyable experience. For my surprise engagement, Jorge went out of his way because I was in a bind with the proposal surprise I was planning due to last minute restrictions from the resort where I had things planned. He helped me in the actual proposal and re-planning it accordingly and actually came out of his way to get the trinkets I had planned in the proposal and planted them for me. Without his help, I would not have been able to pull it off as I had planned. Even after the proposal, he went well beyond our allocated time to make sure everything was exactly as we liked and was meticulous in his work. We were very appreciative of everything Jorge did for us and would full-heartedly recommend Jorge to anyone looking for a wonderful photography session. The package of pictures he delivered on top was also stellar. Very creative and imaginative in all the pictures he took. A 5-star experience for sure.

Emily & Sol
Puerto Morelos, Mexico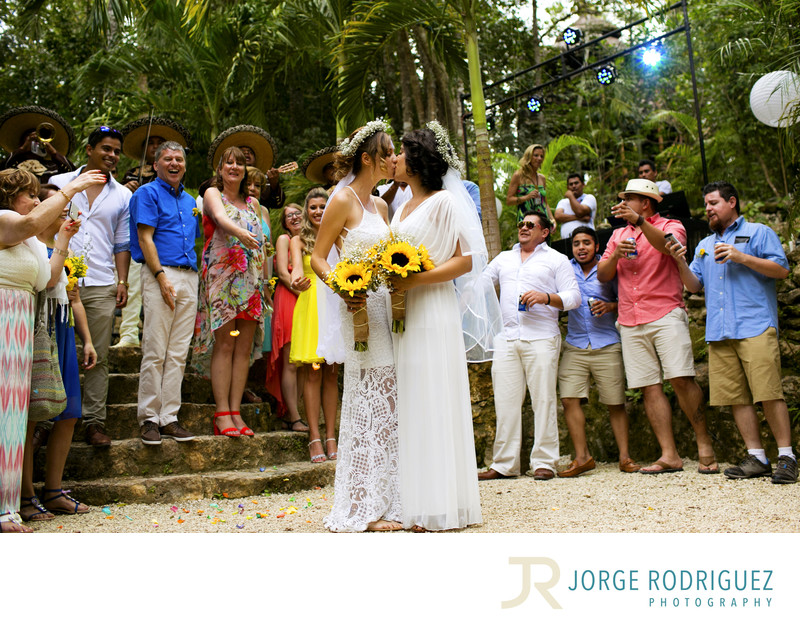 Jorge is amazing! It is obvious he really loves photography, and the attention to detail he has means he captured the perfect shots! He did not miss a moment and we have incredible photos! He is very friendly and good at directing and posing to us so we felt comfortable and relaxed. I would highly recommend him and you won't be disappointed with your amazing photos!
Vicky & John
Secrets the Vine Cancun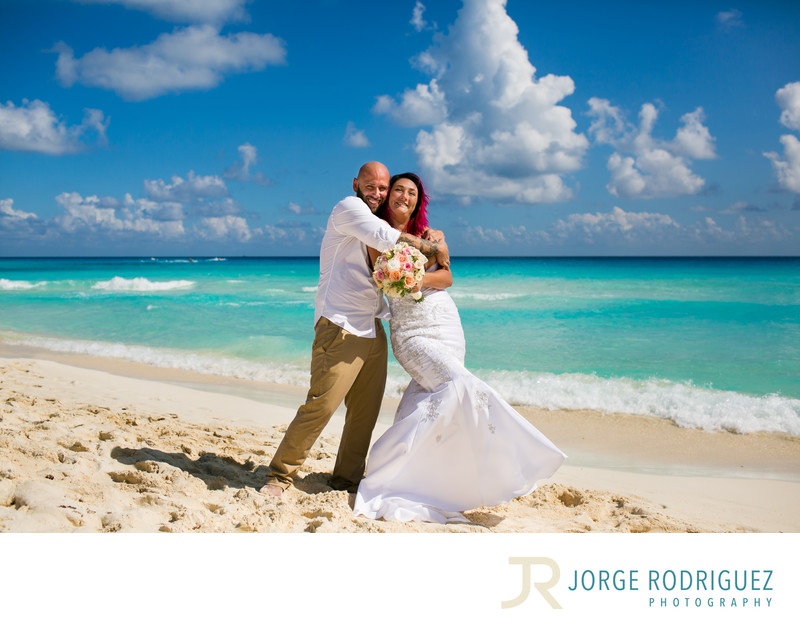 Jorge and Marina were absolutely perfect for our destination beach wedding in Cancun. Jorge was extremely professional and worked extremely well with my fiancé and me. We couldn't have been happier with our decision to have Jorge and his assistant Marina there to photograph our wedding. The pictures came out so gorgeous, and he got them back to us so quickly!! I would certainly recommend Jorge to anyone getting married in the Cancun area and needs a photographer!!! Thanks for everything Jorge!!
Emily & Curran
Sandos Playacar Beach Resort - Playa del Carmen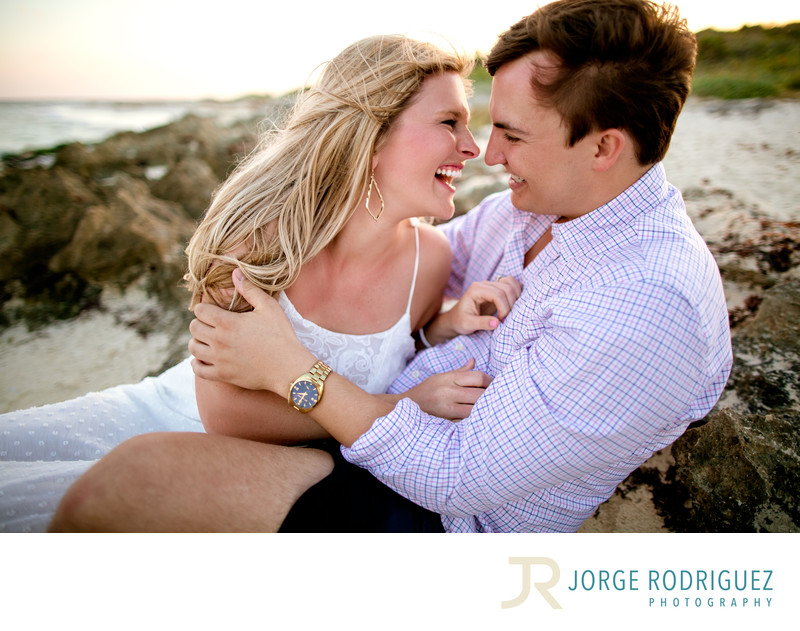 Jorge was such a wonderful photographer to work with and made our surprise engagement truly special! From the time we met him to the last picture taken, he made the process so comfortable and easy! Curran and I aren't exactly the biggest fans of pictures but we had an absolute blast working with Jorge. He has such a great eye and vision for every backdrop he chooses. Even if I can't convince the new fiancee of a destination wedding, we will DEFINITELY be back with the family for another shoot. We really can't get over how he captured beautifully such a special day in such a breathtaking place.
Shadack & Justin
The Ritz - Carlton, Cancun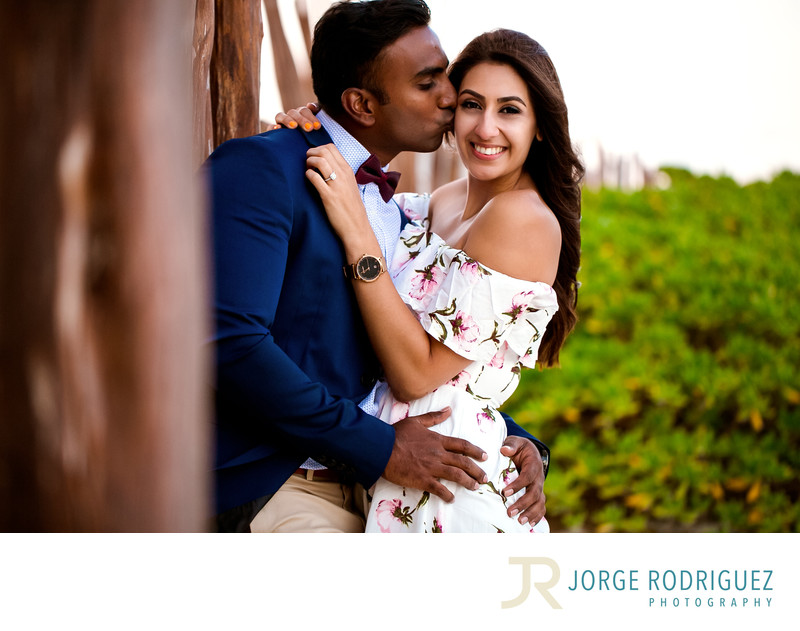 Jorge was extremely helpful throughout the whole process right from the start till the end. I was quite nervous and anxious about hiring a local freelance photographer to do my engagement shoot whilst on holiday, but right from the start Jorge made me feel comfortable with his friendly personality and was patient and understanding when it came to planning out the proposal on the day. My fiance and I are so appreciative of Jorge and Marina for their time and patience during the shoot on the day, we were very impressed with their thorough professionalism and absolutely loved all of our photos. I would highly recommend Jorge to anyone looking for a photographer to capture their special moments during a celebration! Thank you, Jorge and Marina!

Ami & Krutin
Now Sapphire Riviera Cancun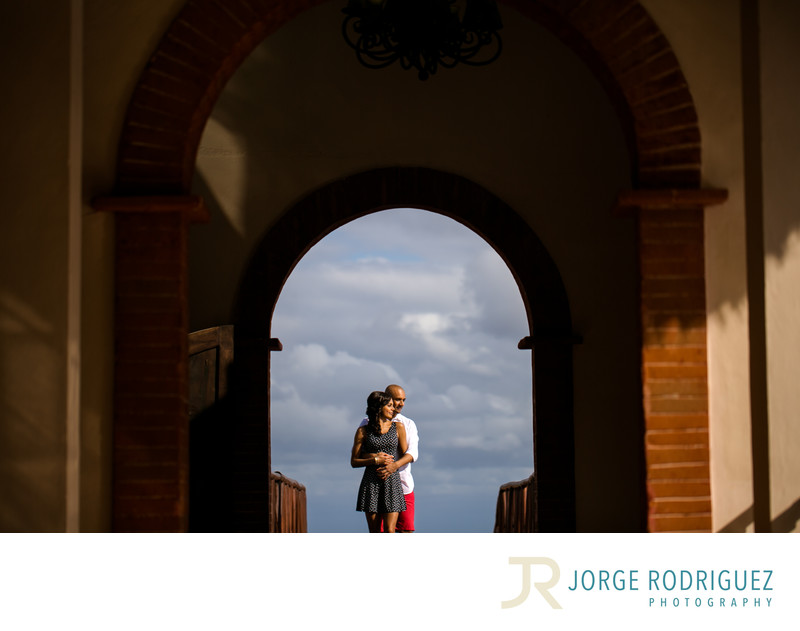 Jorge is fantastic! He is great to work with and does truly amazing work. When we decided to do engagement photos near Cancun, Mexico while we traveled there to check out wedding venues, we were not sure where to start looking for a photographer. As we searched countless hours online, we consistently ran into Jorge's previous work for other Indian/ South Asian and non-South Asian weddings, engagement photos, and family portraits. He really is as great as his reviews suggest. We instantly loved the photos he took of us and so did all of our family and friends. He was always responsive and made sure to inform us of each step along the way. We have no hesitation in wanting to hire him for our wedding.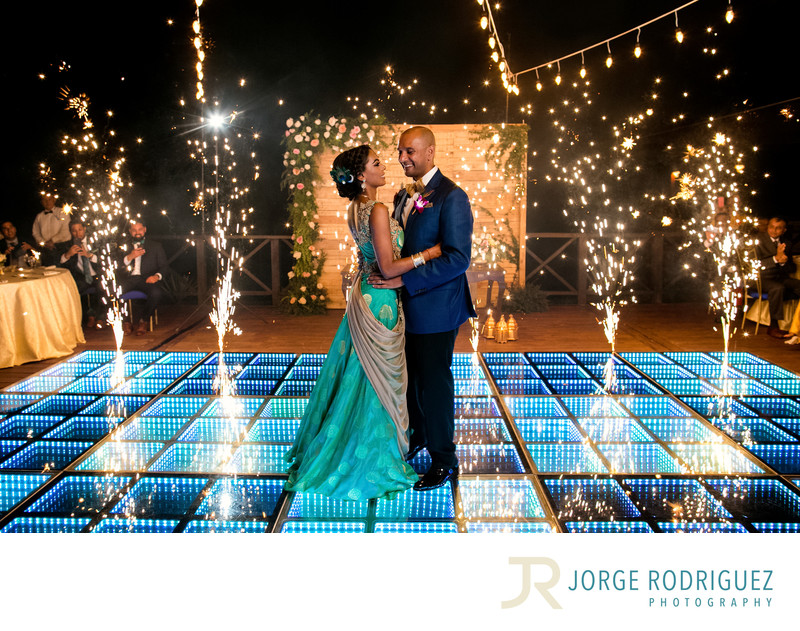 Jorge is truly fantastic! We worked with him for our engagement photos and we loved him and his work so much that we hired him for our destination Indian/ South Asian wedding in Mexico (at Now Sapphire in Puerto Morelos). With 5 events over the course of 3 days, we could not have imagined someone who could have done a better job than Jorge. Not only was he responsive, professional, and punctual, he worked with all of our family and friends (almost 115 guests) to make sure to capture all of the wonderful memories. He was patient and understanding with us and my entire family (which is not an easy task). His initial pictures were so creative and have already captured the hearts of all of our family and friends. He can somehow take such a special and unique moment and turn it into something that we will always be able to look back on. Thanks to Jorge and his great assistants in all of the emails, meetings, and creative ideas! You helped make our once-in-a-lifetime even more memorable!
They say pictures are worth a thousand words- the final pictures Jorge gave us will truly speak volumes to us for many lifetimes to come! Our Indian destination wedding in Puerto Morelos (outside of Cancun), Mexico was such a dream come true and we felt that Jorge captured us and our loved ones perfectly! Jorge, you truly are a master at your art! We are beyond humbled to have worked with you. For anyone considering who to use for their wedding or engagement pictures, we highly recommend Jorge. He is great to work with and does a fantastic job on all of the pictures. He captured the religious, traditional, and even funny moments from all of our families and friends that were present- everyone loved all of the pictures! We could not have imagined a better way to keep these memories with us forever. Thank you, Jorge!
Rena & Luis
Tulum Hotel El Pez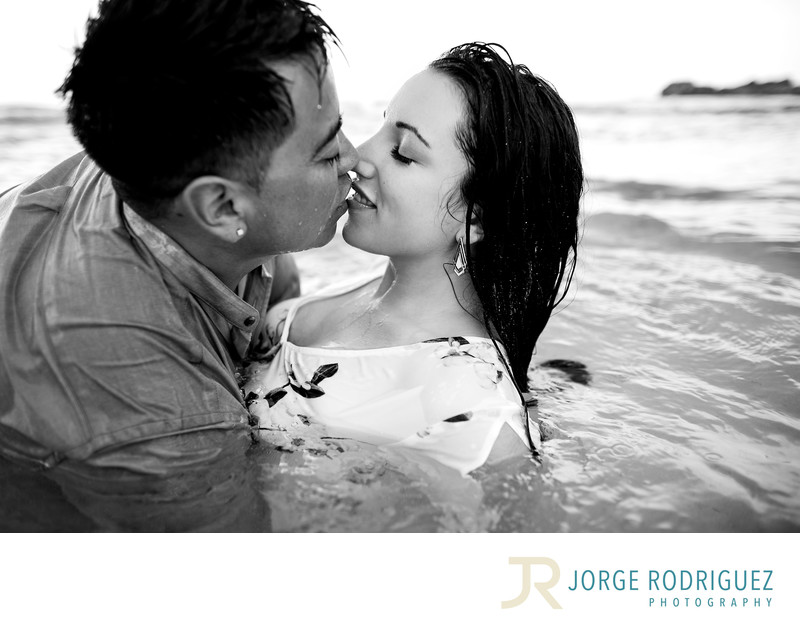 My fiancé and I spent months online looking for a photographer to capture our engagement pictures. Something just felt right after reading Jorge's website and we are so glad we found him! He was amazing to work with and we both felt so comfortable. Sadly, our sunrise session was canceled due to inclement weather but he assured us everything would work out and it did! We are more than happy with our photographs and we feel privileged to have had Jorge as our photographer for this very special occasion. Thank you Jorge for sharing your gift with us!

Lauren & Adam
Ana y Jose Charming Hotel & Spa - Tulum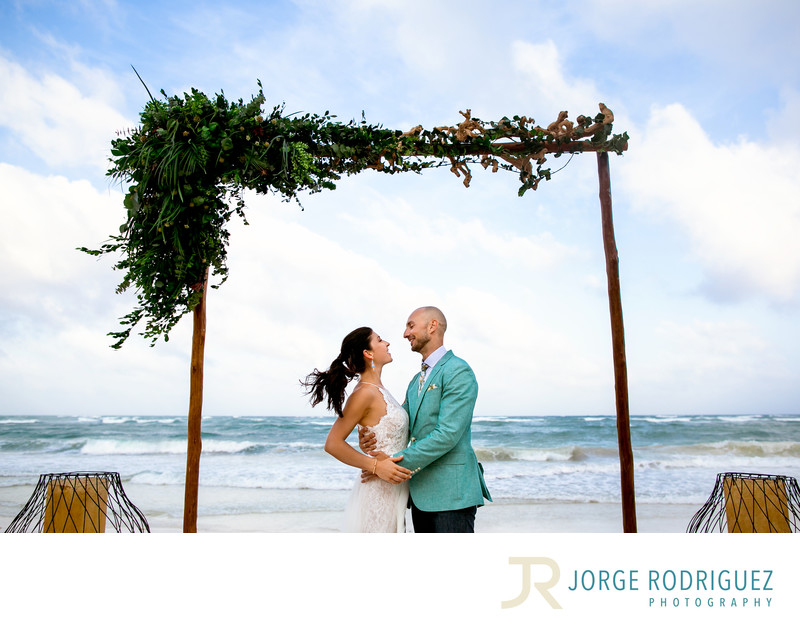 Jorge went above and beyond for our wedding in Tulum. We couldn't have picked a more talented, professional, and helpful photographer. He captured every moment so perfectly. He was calm yet excited on our special day. Jorge was very easy to book with, very responsive, and quick to turn around photos that were easy to download. The 2nd photographer's shooting was also exceptional and very nice! Jorge is the very best in MX!! -Lauren
Jorge was amazing. He was super professional, reasonably priced, and very responsive. He catered his shooting around our style perfectly and captured everything we wanted. He is very easy to work with and we are very happy with the results. Our pictures are fantastic and just what we wanted. He even went out of his way to assist in coordinating an excellent videographer for us as well. - Adam
Wendy & Marina
Secrets The Vine Cancun Resort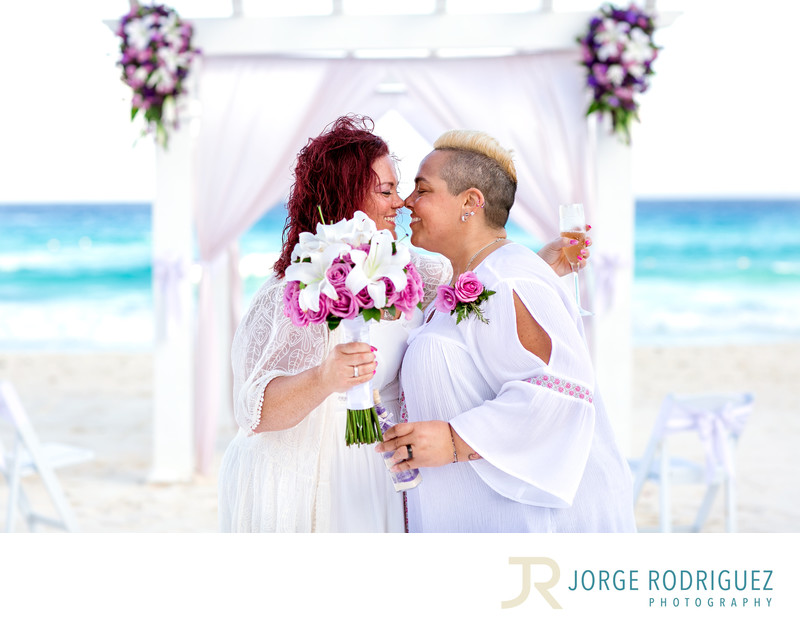 My wife and I had our ceremony planned for Cancun for about a year. We knew we would want a photographer that was LGBT friendly. In doing our research we found Jorge Rodriguez Photography. Jorge exceeded our expectations! He was on time and had no issues coming to our room to do some of the photos. He took intimate photos, silly photos, and all-around fun photos. Jorge was very funny and made us laugh and made sure we looked our best in our photos. He had great ideas for stunning photos and we were not disappointed in any of them. Jorge was polite and made us feel very relaxed on what could have been a stressful day. We were married in his high wedding season and he delivered the pictures in less than a month. My wife and I would highly recommend him for any occasion. Jorge is an amazing photographer!
Erin & Rob
Sandos Caracol Eco Resort - Riviera Maya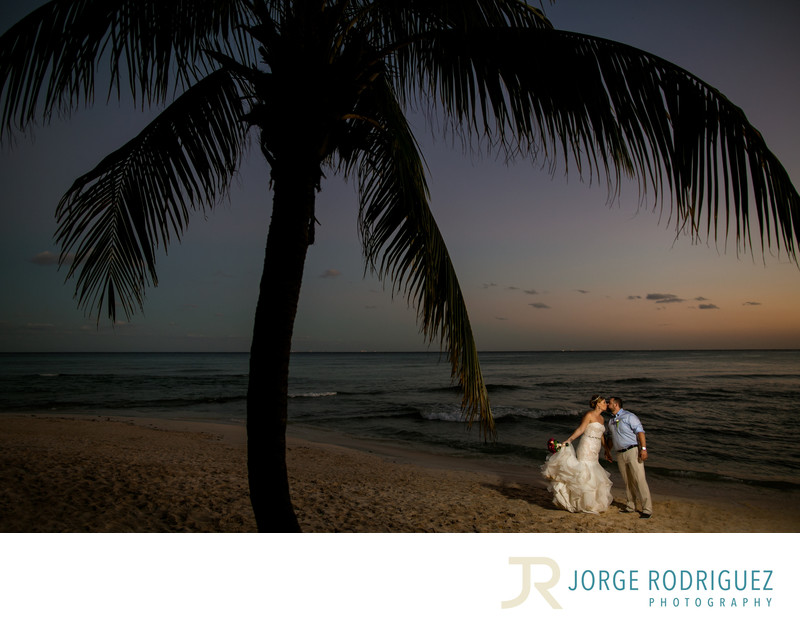 Jorge was very helpful from the first contact I made with him. We were able to come up with a package that worked for us and for him and his staff. Jorge stayed in contact with us and made sure he knew what we were looking for out of our wedding photos. On the wedding day. They captured all of the photos we had hoped for and more. Every detail was caught in picture-perfect memories. I highly recommend using Jorge Rodriguez Photography!! - Erin

An amazing experience and such professionalism. I recommend him for any event. Made our special day so much more. - Rob