Photographer Jorge Rodriguez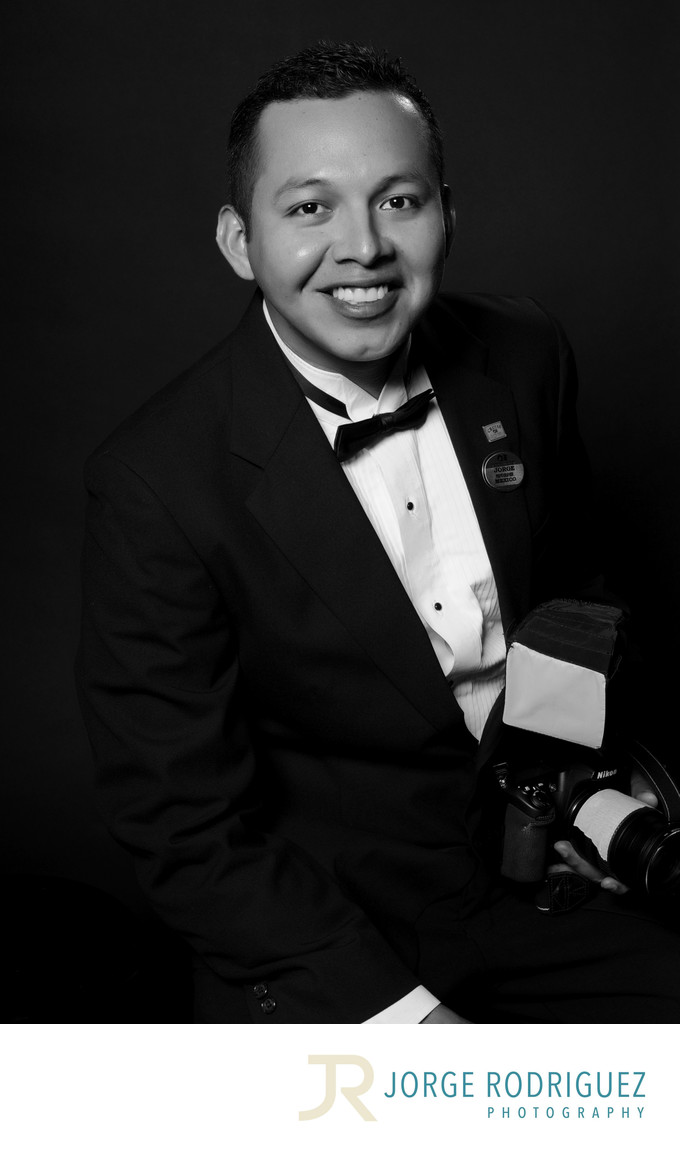 My name is Jorge Rodríguez (xor-xe) (rroh-dree-gehs). I was born in Chiapas, Mexico. I'm a Playa del Carmen Wedding Photographer & Portrait Photographer. I speak 3 languages English, un petit peu Français, and Spanish.
My career as a full-time Photographer started in 2009 with Adventure Photos Cancun, in 2011 with Princess Cruises, in 2013 I worked for Del Sol Photography, and in June 2015 I started my successful Wedding Photography business & Portraits.
I find joy in immortalizing those special moments of life, full of colors, sensations, and emotions that can only be expressed through photography. My passion for photography grows with each experience, and my art continues to evolve, combining my creative point of view, sensitivity, and my ability to interact with the environment with an appreciative eye, allowing me to capture images full of freshness, charm, and magic.
I love human nature and being able to capture the essence that makes us so unique. I love our differences and have worked with shy couples, active families, LGBTQIA couples, curvy couples, different skin tones, religions, and everything in between. I am calm and patient with kids - from the very playful to the very shy; my specialty is tantrums. I adapt to you and your family's personalities, incorporating and fusing myself with you to capture your true essence. My expertise is catching those sporadic, crazy moments that make us so beautifully human.
The most valuable part of life for humans is the vivid experiences that give them certain immortality when they are embodied in the minds of others; of our loved ones even when they are not present in all the memorable moments, the magic of photography allows it; it allows it to show a bit of life.
My photography captures the transparency of the emotions of the soul that are seen through my lens; from the hidden smile that becomes large to the tear of happiness. All this combined shows the luminosity of you in every corner which makes you more beautiful; the photograph captures the details of what might go unnoticed and immortalizes it in a moment. My photography tries to steal a little bit of you in time to keep the memories of those who love you.
Photography offers memories that are going to last forever with all the daily colours and emotions that humans have, the unforeseen, intimate, and spontaneous moments and if they are not captured at the right time in a beautiful picture it runs the risk of perishing in time and you lose the memory forever.
Photography gives something tangible, making physical memories that are impregnated with joy, festivity, and brightness until it defines the romance; enclosing intimate and unique acts, like the first kiss of newlyweds, the look between lovers, and euphoric embraces of family and friends.
The locations in the Riviera Maya, Cancun, Isla Mujeres, Cozumel, Tulum, and Playa del Carmen are simply spectacular and really full of magic, mystery, and mind-blowing mysticism. It is a place that evokes and causes an exclamation of surprise when you see yourself reflected in it.
As your photographer I will be an accomplice to your emotions; on your wedding day your emotions will be running very high and I will be a simple and attentive viewer every second to capture every detail and invaluable photo for you. My style is based on spontaneity and freshness but I'm always prevalent in the wishes of my clients, working with a positive attitude.