PHOTOGRAPHY PRICING INFORMATION
Welcome to life's moments
Capturing beauty and love is my biggest passion. I love being able to encapsulate a smile, the touch of a cheek, a single tear of happiness, a soft kiss on the forehead - all those little details that form a lifetime.
Life is made of moments and you've chosen one of the most beautiful places on Earth to live this joyous occasion, a new chapter in your life, or the simple fact of celebrating love. Thank you for choosing the splendour of the Mexican Caribbean - with its lively colours and backgrounds full of life - to celebrate, whether you're about to embark on the wonderful journey of marriage, rejoicing in your love, or taking home an intangible vacation souvenir.
I am here to help you capture life's magical moments.


WEDDING PHOTOGRAPHY IN PLAYA DEL CARMEN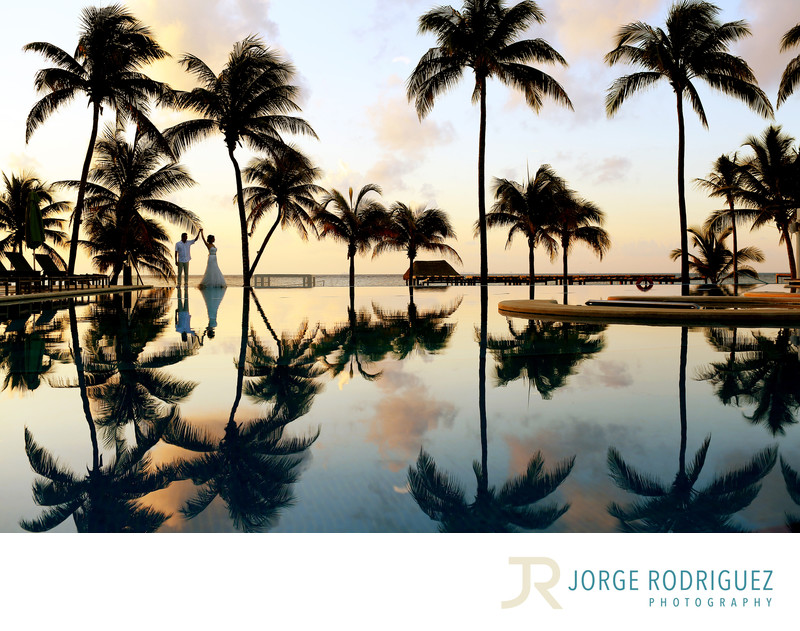 The striking blue of the Mexican Caribbean and its sandy white beaches, the vibrant green jungle, and the majestic cenotes (natural sinkholes) mark the perfect setting for a celebration of your happiness and love.
All the details of your special day have been planned to a T, let your wedding photos - the ones that will transcend time - be a part of this perfection. Please allow me to design a package and plan that will meet all your expectations and cover every single moment of your wedding.
It is my vow to work with you, your partner, and your family on all your petitions before, during, and after your big day to offer you a high-quality product as vivid and magical as the day of your wedding; photos that will make you relive the joy you're experiencing right now every time you look upon them.
Wedding Photography Packages
3 hours of wedding coverage includes 1 Photographer
6, 9 hours of wedding coverage includes 2 Photographers
Jorge Rodriguez + Second shooter / Lighting assistant
Sneak peek of some of your amazing photos within two weeks of the wedding
Fully edited photos are available via a private online gallery
High-resolution digital images can be downloaded right from your gallery
Prices may vary based on the number of guests and location
Downloadable slideshow
Full rights to reproduce your photos. Print, and share as you wish!
Additional Digital Photo Download 10 USD
To learn more about wedding photography prices and packages


Photographing in paradise
(no hidden fees)
Please note that many hotels have a vendor's fee that must be covered in order for a photographer to access the location for a wedding, engagement, or family photo session. The fee varies from hotel to hotel. As a local photographer, I can recommend the best tips when deliberating the outside vendor fee.